Bad reviews are part of the business landscape. No matter how hard you try, you just can't please everybody. Eventually, someone will be unhappy.
And they might just decide to share it with the world.
For business owners, a bad review can come as a shock -- even an offense. But the truth is that bad reviews don't necessarily have to be negative for your business.
If you're unfamiliar with what reputation management is, the idea of responding to negative reviews might seem strange. After all, why engage with your critics?
With the right strategy for responding to reviews, every negative review becomes an opportunity to showcase your business's dedication to customer service. It's a chance to set things right.
Let's explore how to respond to bad reviews.
The Art of Responding To Bad Reviews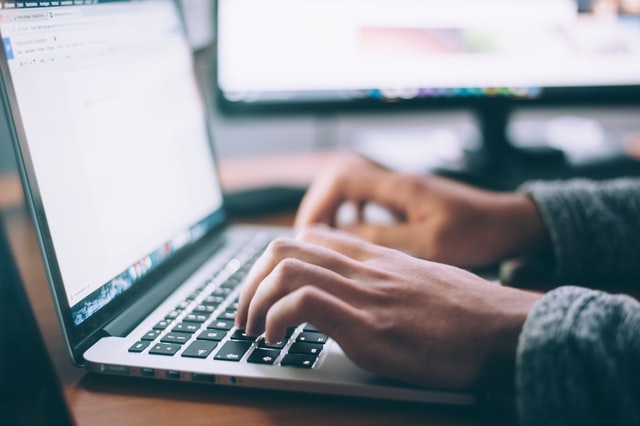 Responding to bad reviews isn't easy. To do it effectively, you need to know both when and how to reply.
First and foremost, it's important to maintain the utmost professionalism when replying to negative reviews.
These are unhappy customers who feel your business has failed them or slighted them in some way. It's important to maintain a sense of professional decorum when replying.
That means removing your emotional reaction from the equation. If you're feeling angry or frustrated by a negative review, take a rain check on writing that reply. Becoming defensive or hostile will only make the situation worse.
Never forget that you are posting your replies on a public website. You're not only speaking to the person who left you a negative review. You're speaking to everyone who ever visits your review page.
Although we will focus on responding to bad reviews in this article, responding to positive or neutral reviews can have its benefits as well.
Responding to reviews shows your business is active, engaged, and interested in consumer sentiment regardless of if the review is negative or positive.
Why Respond To Negative Reviews?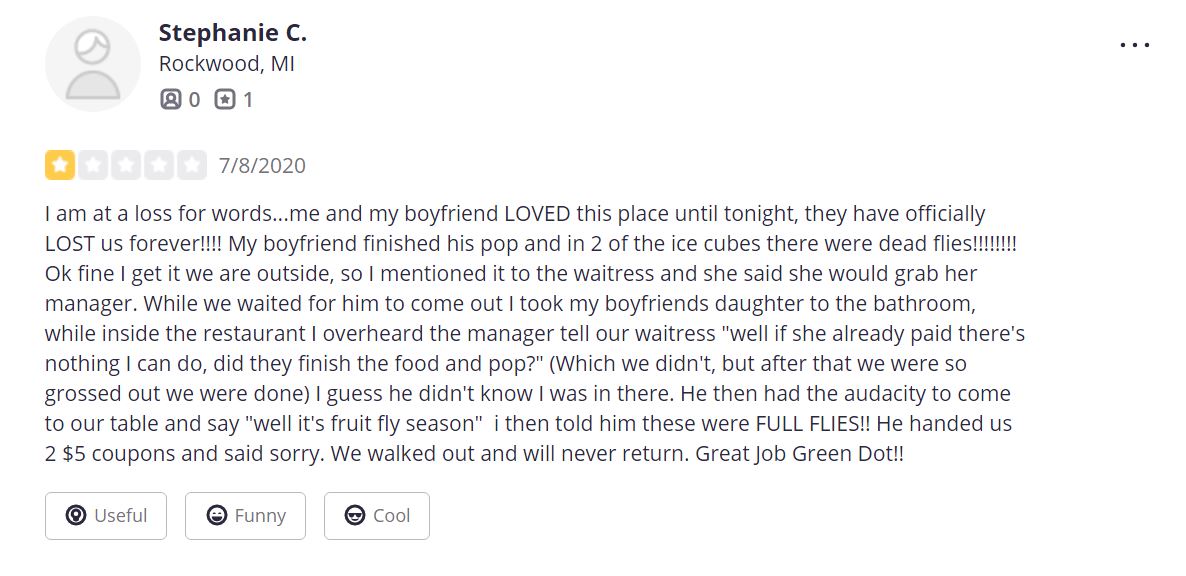 Negative reviews can have a powerful impact on consumer decisions. A study on the impact of negative reviews found that people associate negative reviews with poor product performance and reduced value.
Another study found that older adults were more strongly influenced by individual negative reviews than individual positive reviews.
Left on its own, a negative review on a platform like Google or Yelp can be a serious deterrent to a potential customer who is considering doing business with you.
Replying to a negative review doesn't erase the damage it may cause. But it does allow you to mitigate its impact.
By replying, you have an opportunity to explain the position of your business. You have a chance to apologize or compensate the unhappy customer. Overall, your business can broadcast to the world that it is deeply interested in customer experience.
Different Types of Bad Reviews
Bad reviews can come in many different forms. Depending on which type you're dealing with, you might want to adjust your response strategy.
Let's break them down.
High Rating, Negative Comments: Just because a review has a high rating doesn't mean it's a squeaky-clean endorsement of your business. Highly rated reviews can still contain minor complaints or feedback. It's a good idea to reply to these negative sentiments expressed in otherwise positive reviews to show the public that your business is always striving to improve and takes customer feedback seriously.

Neutral Rating, Negative Comments: On occasion, somewhat dissatisfied customers may leave negative comments but provide a more-or-less neutral rating. These are often a great target for replies as there may be a chance of recovering their business by making amends. Address their concerns and emphasize any positive sentiments they may have expressed in the review.

Low Rating, Negative Comments: The worst of the worst -- truly unhappy customers blasting you with low ratings and negative sentiments. While important to tread carefully when replying to such reviews, these opportunities are often a chance to showcase your customer service abilities and your business's willingness to take responsibility for setting things right.
How To Respond To Negative Reviews
There is no one size fits all solution for replying to negative reviews. Every situation is unique and should be treated as such.
That being said, there are a few recurring tropes you'll find in most businesses' responses to negative reviews.
Here are tried and true tactics you can incorporate into your response strategy and why they work.
Acknowledged the value of their feedback
Even if their review is damaging to your business, you should thank the person for taking the time to leave their feedback. Acknowledge the fact that your business is interested in customer sentiment and is actively improving based on public feedback.
"Thank you for sharing your thoughts with us."
"Your feedback is extremely valuable and very much appreciated."
"We really appreciate you taking your time to leave a review."
Invite them to follow up
It's a good idea to try taking things off the public review platform to fix the customer's issue. Offer a direct line of communication for the customer to reach someone who may be able to resolve their issue.
If your company is able to address their problem, they may consider updating their review to a more positive rating.
"We're eager to help you set this right. Please contact our customer service directly at 555-5555 and ask for Scotty."
"I'm sorry you had this experience. I'd like to make it better. If you're willing to give us one more chance, please come by and ask for me personally. My name is NAME. I'd love another opportunity to show you what we are all about."

Take responsibility
Don't be afraid to take responsibility for the issues the customer experienced. Own up to mistakes, acknowledge inadequacies, and never attempt to deflect blame.
"It's rare that something like this happens, but when it does, we acknowledge our fault. We're working to improve our procedures to prevent incidents like this in the future."
"We apologize sincerely. When you visited our store, we were undergoing some maintenance that negatively impacted our customer experience. The experience you had is inexcusable. We are changing our practices to make sure it never happens again."
Add a personal touch
Many businesses rely on templated responses to reviews. There are certainly benefits to review response templates, but they can be quite impersonal.
Even if you're using such a template, take the time to add some personal touches to each reply. Reference the person's name (if visible on the website,) incorporate some details from their review into your reply, or mention the location where it happened if you're a franchise.
"Hey Shannon M., this experience you had at our Ranch Hill location is deeply concerning."
"Hello Phil, we're not sure why the phone you bought broke, but we'd like to take a look at it and see if we can fix it. Please drop us a line at EMAIL or call us at PHONE."
Should You Apologize When Responding To Bad Reviews?
Don't be too quick to include an apology in your responses.
While it is a great idea to include an apology on occasion, defaulting to being apologetic about every situation can cast your business in a bad light.
On occasion, reviewers will leave abusive reviews. They may even fabricate details to make their feedback as hurtful as possible. Or they may have simply been an unreasonable customer, who despite the staff's best efforts could not be satisfied.
In cases like these, responding with apologies can make your business seem weak. A sincere apology would imply that these unreasonable reviews are true and the customer has a right to post an abusive review.
However, there are many situations where an apology may be warranted. If the customer had a truly poor experience that was the direct fault of the business, there is no reason not to offer a sincere apology.
If you are going to include generalized apologies (such as in a negative review response template,) it's a good idea to phrase them carefully. Apologize for the negative experience the reviewer had with the business -- not necessarily the specific circumstances:
"We're sorry that you weren't satisfied with your experience at our restaurant. We strive to ensure that every customer leaves happy and we hope you'll give us another chance in the future."

Negative Review Response Templates
Having a response template ready to help you deal with bad reviews can avoid some real headaches.
These templates create a repeatable process for replying to bad reviews. They let you avoid emotional responses and can keep you on a sure-footing even when criticism is particularly damning.
We don't recommend simply copy-pasting a templated reply. Use these templates as jumping-off points. Customize by personalizing them based on what you know about the reviewer and their situation.
Don't fall into the habit of posting the same response template to multiple reviewers without editing. You don't want to come off as robotic.
Response Template: General Bad Review
No matter what type of business you run or what kind of bad review you get, you can use something like this to begin smoothing things over:
"Hello NAME, we'd like to apologize for the negative experience you had. If you can get in touch with us directly at CONTACT INFO, we're interested in learning the details of your situation. We value your business and appreciate you taking the time to leave us a review."
"Hello NAME, I'm really sorry to hear about how disappointed you were with our service. I appreciate your feedback very much and will work to incorporate it. If you'd like to talk a bit more about what went wrong or if there is anything I can do to make it better, please contact me at CONTACT INFO."
Response Template: Bad Restaurant Review
Restaurants are heavily dependent on their ratings and customer reviews. A bad restaurant review can be a powerful factor influencing a person's decision on where to eat. It's important to tread cautiously.
Here's a template you can customize to reply to a bad restaurant review:
"Hi NAME, while it is rare for us to get negative feedback on our (SERVICE/FOOD,) we take these matters very seriously. We will be investigating what went wrong and invite you to get in touch with our staff who would love to learn more and see if there is anything we can do to make amends. Thank you!"
Response Template: Bad Hotel Review
Bad hotel reviews can be extremely damaging. Who wants to spend their time in a room where someone else had a negative experience?
Here's a template to help mitigate a bad hotel review:
"Hello NAME, thank you for taking the time to share your thoughts on our rooms. We regret the experience you had while staying with us. Our staff strives to create a hospitable environment for all of our guests. Please reach out to us at CONTACT INFO as we'd like to learn more details about your visit. We are constantly looking for ways to improve and hope you consider staying with us again in the future."
Response Template: Bad Tour Review
Service industry positions such as tour guides are highly dependent on their reputation. Often in tight competition with other companies, it is vital for any business in the service industry to maintain an upstanding presence on review platforms.
Here is a template we've prepared for responding to a negative review of a tour company. You could also edit this template to be used for replying to most negative service industry reviews:
"We are very sorry to hear that our tour did not meet your expectations. At COMPANY NAME, we pride ourselves on providing quality experiences for everyone who joins us on a tour. Our management team is taking a look into what went wrong, and we'd like your feedback as part of that process. Please get in touch with us at CONTACT INFO if you'd like to continue this discussion. We hope you'll consider joining us again. Thank you."
Response Template: Bad Contractor or Freelancer Review
If you work as an independent freelancer or run a business that works on a contract basis, negative reviews can feel very personal. However, as with any business, it's vital to separate yourself from the equation and respond professionally.
Here is a review response template we've prepared to handle a bad review of an electrical contractor's work. You can modify this template to apply to a variety of contracting positions:
"Hello NAME. While we have over XX years of cumulative experience on our team, sometimes we still make mistakes. That's no excuse for you being unhappy with our work. We'd love to take another look at the situation to determine how this happened and what we can do to make things better."

How To Remove Bad Reviews From Google, Yelp, And Other Sites
On occasion, your business will receive an unusual review.
Maybe it's a suspicious review that contains some details you expect to be fraudulent. It could be a downright fabrication. Or it could simply be an abusive reviewer letting some colorful language fly.
In extreme cases, a review might even constitute harassment, contain personal information, or violate certain laws.
Reviews such as these may be a violation of the review platform's terms of service. If made aware of such reviews, the staff on these websites will be quick to remove them.
The precise rules for what is allowable in reviews vary from site to site.
Here are some quick links you can review if you're considering trying to have a review removed from a major platform:
The exact procedure for flagging a review for removal will vary from platform to platform.
Generally, there will be an option to flag the review on the page where it is displayed. You will need to log in to your account before reporting a review.
On Google Reviews, click the three-dot icon to report a review.
Be sure to review the platform's guidelines carefully to determine if the review is actually in violation of the site's terms.

Don't Let Bad Reviews Get You Down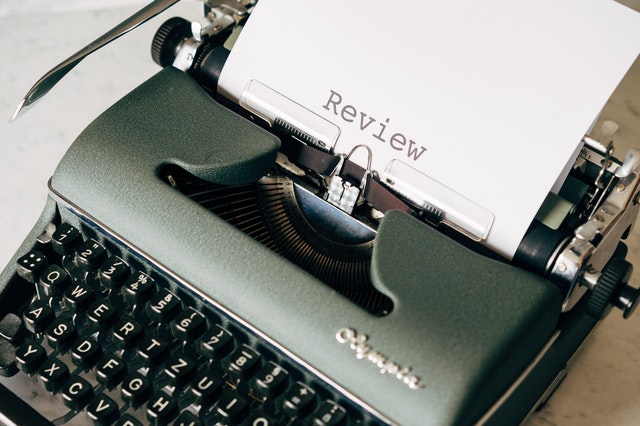 The specter of negative reviews might be enough to scare some business owners away from asking customers to leave reviews at all.
This is a critical mistake.
As we've seen, a negative review can be an opportunity for a business. It's a chance to learn where you went wrong, refine your approach, and broadcast to the world your commitment to providing a quality customer experience.
What's more, the power of positive reviews cannot be overstated. Positive reviews drive revenue to your business. They are a fundamental building block for establishing customer trust.
Following up with customers to solicit reviews is an important step for any business. Attracting new reviews is vital for demonstrating that your business is active and thriving. It is a constant source of valuable customer feedback which enables you to never stop improving.
Don't let the fear of bad reviews stop you from soliciting reviews from your customers.
In fact, having a few bad reviews mixed in with the good can be a positive. It is the sign of a real business. A business plastered with endless perfect reviews seems too good to be true -- and often is.
Reaching out for reviews has never been easier. With automated tools such as Rating Run, you can ask your customers for a review with just a few simple clicks.
Why not ask? Just one positive review could be the difference between making a sale and losing a customer. Rating Run puts you on the fast track toward adding another positive review to your ever-growing collection.
Learn more about how to ask for customer reviews.

Fear No Review!
Now that you have a few templates for responding to negative reviews and a bit of the theory behind review management, you're well-equipped to handle even the nastiest negative reviews.
Remember to keep things professional. Never let emotion dictate how you reply.
Always respond to bad reviews with a sincere hope of making things better. No matter how negative the customer's sentiments, look for a means of compromising or a bridge toward reconciliation.
Remember that you're replying in public. Assume every customer will read your reply.
And never let the possibility of a bad review scare you away from using Rating Run to attract more reviews to your business !
Rating Run is an easy-to-use extension that can be installed in any Chrome browser. Just highlight a customer's phone number to send them a message asking for a review with a single click.
Want to see how you can integrate Rating Run into your review management strategy? We'd love to be a part of that process. Reach out to our experts today to learn more about what Rating Run can do for your business.