We all love reviews. Whenever it comes time to make a purchasing decision, plan a trip, or even just find a new spot to eat, we all find ourselves looking up reviews and ratings.
The obsession with reading reviews seems to be just about universal. But although we all seem to love reading reviews, only a few of us seem interested in writing them.
Modern consumers have the opportunity to review every product or business they come across. Even for those willing to leave reviews, taking the time to go out of their way to write and post a review might require a bit of encouragement.
For business owners, it might seem a little pushy or self-centered to solicit reviews from customers. However, with the right messaging -- and a little tact -- asking customers to leave a review can be a real boon for your business.
In fact, asking for reviews from customers is the most effective way of attracting new reviews to your business.
Let's take a look at some strategies for how to ask for customer reviews that you can implement into your reputation management strategy right away.
How To Ask For Customer Reviews Online
According to a study by Bright Local, 72% of customers asked to leave feedback went on to post a review.
Studies like this one make the bottom line extremely clear: customers are willing to review your business. You just need to ask them to.
One of the biggest mistakes you can make in customer review management is being too passive. If you simply wait around assuming that your customers will post reviews unprompted, you're losing out on a wealth of potential reviews.
So, how do we ask our customers for reviews? Let's take a look at some of the most common ways to solicit a review from your customer.
In-Person: If your business works directly with customers in person, it can often be a good idea to ask them for a review face-to-face. This works best for businesses like tour guides, contractors, or businesses with a strong interpersonal component.

On A Receipt: Many businesses ask for a review on every receipt given to customers. This is a simple way to let virtually every customer know where to leave you a review.

Advertising: Businesses often incorporate references to review websites in their marketing material. You can ask for customer reviews in marketing materials like brochures, pamphlets, commercials, billboards, and product packaging.

Online: Any business can use a variety of online techniques to follow up with their customers. Tools like Rating Run allow you to easily solicit reviews from past customers with a single click. Used in combination with Customer Relationship Management (CRM) software, Rating Run makes it simple to follow up with your customers and maximize the number of reviews they post.
Why Customers Don't Leave Reviews
To be truly effective when asking customers to leave reviews, it's important to understand why customers don't leave reviews in the first place.
As we highlighted above, when asked to leave a review, the majority of people are willing to do so. But what happens if we don't ask for reviews at all?
According to research from the Harvard Business Review, online reviews tend to be skewed either extremely negative or extremely positive.
In other words, consumers typically only leave reviews for things they really love -- or really hate.
This means all of those people in the middle are rarely heard from. And that tends to be where the majority of your customers are.
Intriguingly, the same Harvard Business Review study found that simply reminding participants that their opinions might help other consumers was often enough to encourage them to write and post a review.
Reminding participants of the "pro-social" benefit of leaving reviews was even more effective at getting them to leave a review than offering small monetary incentives.
So why don't people leave reviews? Often, the reason is simply that no one has invited them to do so.
The Importance of Online Reviews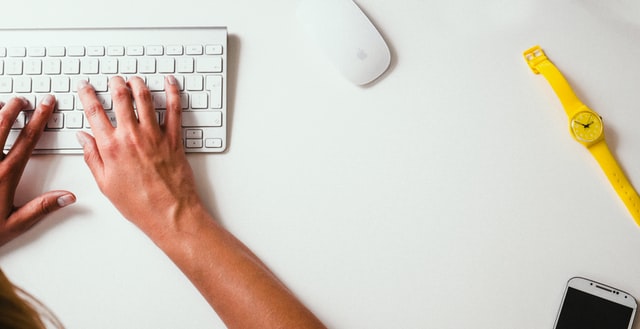 It's hard to overstate the importance of online reviews. For many customers, the ratings and opinions found in the review section are the deciding factor when choosing one product or business over another.
In some cases, consumers aren't even looking too closely at the reviews themselves. Just the number of reviews and ratings can be enough to influence a purchasing decision.
According to a study published by the Association for Psychological Science, consumers are heavily influenced by the perceived "popularity" of a product, which they often judge based on the number of reviews it has.
The study found that when presented with products with the same rating, consumers almost always preferred the product which had more reviews. Even if both products were poorly rated.
Access to vast quantities of review information published online has changed the way consumers make purchasing decisions.
It has also changed the way they find products and services to begin with.
As a business owner, it's vital to understand that the importance of reviews extends beyond customer sentiment. Reviews are now a powerful factor influencing how your business appears in search results and on review platforms like Yelp and TripAdvisor.
The implications are clear. More reviews equal more business.
Creating A Strategy To Ask For Reviews
There are a few key questions to ask yourself when planning a strategy to ask customers for reviews:
Which Platform? Depending on what type of business you operate, you might benefit more from reviews left on a specific platform. A bed and breakfast might focus on TripAdvisor, where a restaurant may decide on Yelp, and a mechanic shop may find most of its leads comes from Google My Business. Zero in on the review platform which is most lucrative for your business and make it the center of your customer review management strategy. Remember: there are a lot of different review platforms out there. Simply asking your customers to leave a review isn't enough. You need to direct them to a specific platform.

Who Are Your Customers? Understanding who your customers are can go a long way when asking them for reviews. By taking the time to understand the people that you are soliciting reviews from, you can better formulate the language used to ask for testimonials and zero in on the most effective medium for communicating review requests.

How To Make This Easy? Assume the customer you're asking to leave a review is extremely busy. Facilitate their ability to leave a review as quickly and painlessly as possible. Provide direct links to the platform you'd like them to leave a review on, let them know that the review can be very brief, and take any other steps possible to simplify the process for them.
How To Ask For A Testimonial
Rating Run enables you to ask customers for reviews through a text message with a singe click.
Asking your customer for a testimonial might seem awkward. After all, you're essentially asking them for an endorsement of your business.
We've prepared a couple of simple templates which you can use when asking a customer to leave a testimonial for your business.
Feel free to use these templates as a jumping-off point when asking for new reviews. We suggest that you take the time to customize these templates rather than copy-pasting.
Personalize them with information about your business, the customer, and other details unique to your situation.
Testimonial Request Template: Cold Follow-Up
Often, you'll be going in "cold" asking for a review from a prior customer. You might follow up a few days or weeks after doing business with them via email, SMS, or phone.
Here are a couple of templates you can use when following up with a prior customer:
"Hello there! We hope you enjoyed your recent experience with our business. We're always eager to receive customer feedback and would truly appreciate you taking the time to leave us a review."
"Hi NAME, I wanted to thank you again for your business. I'd also like to invite you to share any thoughts you had about your experience with us on REVIEW PLATFORM. Your feedback means a lot to us. Hope to see you again soon!"
Testimonial Request Template: Positive Sentiments
If a customer is already expressing some positive sentiments about your business, that's a great opportunity to ask them to voice their opinion in a review.
You could try saying something such as:
"We really appreciate you taking the time to share your thoughts! Reviews are extremely important for our business. It would be a huge boost if you could share what you just told me in a review on REVIEW PLATFORM. Thanks so much."
Testimonial Request Template: Encourage Sharing
Since the social element is often the strongest incentive to post a review, it's a good idea to remind your customer how valuable their feedback is to your business and other customers. You can also encourage them to share their review with anyone they think might be interested.
"Enjoyed your recent purchase? The whole Internet is eager to hear about it. Leave us a review at REVIEW PLATFORM."
"Know someone who would enjoy PRODUCT as much as you do? Leave us a review at REVIEW PLATFORM and pass the word along."
Testimonial Request Template: Website
It's a good idea to include a call to action on your website directing users to relevant review platforms.
You might include something like this on your website accompanied by links:
"Our success is built on your feedback. Have some to share? Check out the links below and let your voice be heard. We're listening."
"Want to leave us a review? We're eager to read it. Follow any of the links below to post a public review."
What Percentage of Customers Write Reviews?
According to a 2017 survey of over 18,000 consumers, about 30% of consumers have posted feedback for a product online. This number is likely increasing by the day.
But as we explored above, consumers are significantly more likely to post a review after having been requested to do so by the business -- even if they offer no incentive other than a social one.
The percentage of consumers that post a review will vary widely based on a number of factors, including the type of product or business, the value of the product or service, and the perceived popularity of the product or business.
Ultimately, the only way to find out what percentage of customers write reviews is to dive deep into your specific industry and business. Only with real-world data can you begin to get a reasonable expectation of what percentage of your customers should be leaving reviews.
How Rating Run Attracts Customer Reviews
Asking customers for reviews doesn't need to be complicated. Rating Run simplifies the process -- for both businesses and customers.
Rather than worrying about awkward in-person interactions, typing out dozens of requests by hand, or creating expensive marketing materials just to solicit a review, Rating Run allows you to ask customers for reviews with just a few simple clicks of the mouse.
Just install Rating Run on any Chrome browser. After minimal setup, you'll be ready to begin requesting reviews. Highlight a customer's phone number on any web page and send them an SMS message requesting to post a review with just a single click.
Don't Be Afraid To Ask
If there is a single takeaway in all of this, it is that you should never be afraid to ask for a review.
Asking customers for reviews is without question the most effective way of attracting new reviews to your business. If you don't take the time to request reviews from your customers, your reviews are destined to be populated only by people expressing the most extreme opinions from both ends of the spectrum.
Even if you do end up attracting a bad review, that's not the end of the world. In fact, there are ways to respond to bad reviews that can even turn them into a positive.
Creating a customer review management strategy is easier than ever before. With modern tools like Rating Run at your disposal, you can dramatically simplify the process of following up with customers to request reviews.
Learn more about how you can use Rating Run to reach out to your customer base. Get in touch with us today.