In business, reputation is everything. No one wants to take a chance on a poorly reviewed restaurant, or gamble with a disreputable repair service.
It's hard to overstate the importance of reputation. According to a report from the Harvard Business Review , anywhere from 70-80% of a brand's market value "comes from hard-to-assess intangible assets such as brand equity" -- in other words, their reputation.
Your business's reputation serves as the first point of contact for all potential customers. Before they make a purchase, they have no standard by which to judge you except your reputation.
These days reputations are made almost entirely online. And while it's impossible to control what people are saying, a little reputation management can go a long way toward benefiting a business.
Let's dissect the meaning behind the phrase "reputation management."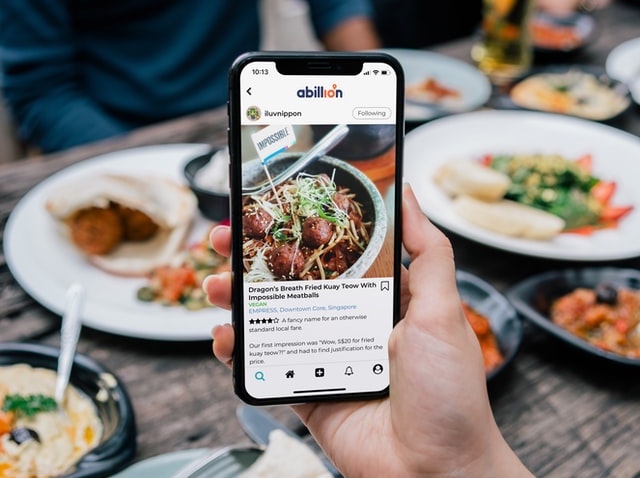 What Is Reputation Management and How To Do It Well
Reputation management is an active effort to influence public opinion around a person or business.
That's the simple definition of reputation management. What does it look like in practice?
We've all heard of extreme cases where a single incident can destroy a business's reputation. The wrong news story at the wrong time can turn a successful brand into shameful shambles in the blink of an eye.
After a video went viral of United Airlines employees forcibly removing a man from one of their planes, the resultant public relations disaster ended up costing the company over $1 billion in stock value.
Worse, the CEO's lackluster response defending the airline's actions set consumer opinion even more at odds with United. In response, consumers took to social media in protest of United, creating a stain on their reputation that remains to this day.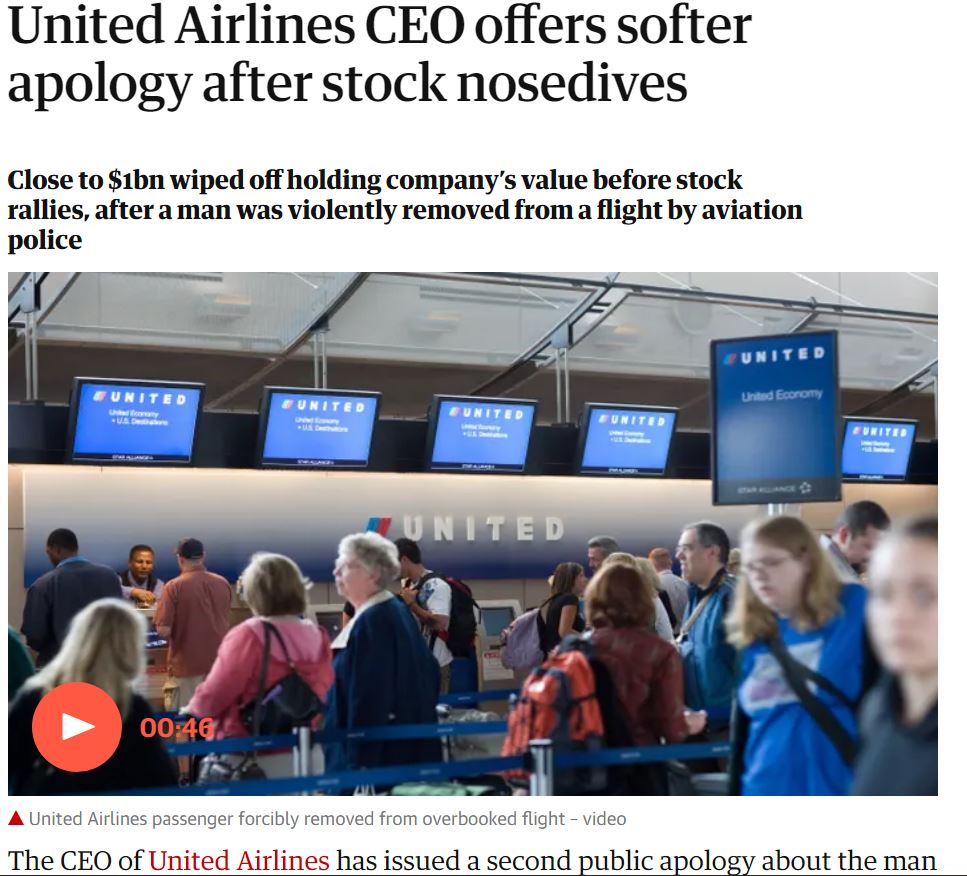 These cases show us how powerful a business's reputation truly is.
But for small-medium businesses, the concern is often more about being heard.
For small businesses to be competitive, they need to establish their reputation. This means attracting online reviews, media attention, and word of mouth.
Without reputation, it is very difficult to create customer trust. A business with no reputation is asking customers to take a chance -- one they may be able to avoid by taking their business elsewhere.
Research by the Spiegel Institute found that consumers are 270% more likely to purchase a product with five reviews than a product with zero reviews. According to data collected by BrightLocal , local businesses have on average around 39 online reviews.
In other words, for small-medium businesses, a few reviews go a long way.
This is where reputation management comes into play.
Reputation management is about more than just managing an existing reputation. It's an ongoing process of cultivating a reputation over time. Even if that means starting from scratch.
In the small-medium business world, this means online reviews. Online review platforms such as Google, Yelp, and TripAdvisor exert a major influence on customer's purchasing decisions. This is where your reputation is made.
The basics of an online reputation management strategy are simple. Here are the three basic tenets of any reputation management strategy:
Monitoring: Actively monitoring relevant review platforms, media publications, and other sources for new reviews or mentions of the business.

Outreach: Many businesses reply to reviews and media mentions (both negative and positive) in an effort to engage with the wider community. This can enhance the effect of positive reviews and mitigate the fallout from bad press.

Soliciting: Businesses employ a variety of strategies to solicit reviews from their customers. Rating Run helps your business follow up with past customers and effortlessly request a review with just a few clicks. Learn more about how to ask customers for reviews.
The Purpose of Reputation Management
For the most part, the purpose of reputation management is simple: attract more customers, do more business, generate more revenue.
A 2016 study published in Harvard Business Review found that improving a restaurant's rating on Yelp by just one star increased revenue by 5-9%.
While this is certainly reputation management's most attractive feature, there is more it can do.
With the abundance of information available online, consumers have the advantage when approaching a new business. They have access to a wealth of details, reviews, and stats about a business before they've ever contacted it.
Reputation management allows businesses to level the playing field. Rather than giving the public carte blanche, businesses' can work proactively to develop and defend their good name.
Here are just a few examples of how businesses put reputation management to use:
Influence Discussion: A business can't control the discussion surrounding it, but it can participate in it. By actively engaging with commenters, responding to reviews, and having a well-defined voice, businesses have a chance to influence the public narrative.

Redefine Reputations: It can be difficult for a well-established business to break new ground. Old associations die-hard and even the most loyal customers might balk at serious changes. Reputation management offers businesses an opportunity to update their reputation to better serve the trajectory of the business.

Expand Reach: By focusing on a business's reputation in the context of a specific platform -- such as social media or a review website -- businesses can take advantage of novel opportunities to reach new audiences.

Damage Control: Sometimes bad press and negative reviews just can't be avoided. When things get rough, reputation management turns from cultivation to damage control.
Ironically, reputation management has attracted some bad press of its own.
Often given the spotlight when corporations go into damage control mode, the myopic portrayal of reputation management in the media has led many to believe that reputation management only comes into play when it's time to clean up a disaster.
Some have even branded reputation management as a sort of public relations "black art" used to keep the public misinformed about specific businesses or individuals.
While it is true that reputation management can be used by bad actors, the techniques and purpose of reputation management are very mundane and rarely used nefariously. They are practiced on a daily basis by countless businesses looking to do little more than connect with new customers.
Reputation management is a much broader practice than the emphasis on crisis management suggests. Handling these types of reputation disasters is a reactive approach that seeks to repair damage after it has already occurred.
A complete reputation management strategy is capable of moving into damage control mode when necessary but primarily focuses on a proactive approach that cultivates a positive reputation. That is an ongoing process -- not merely a reaction to outside forces.
How To Manage A Reputation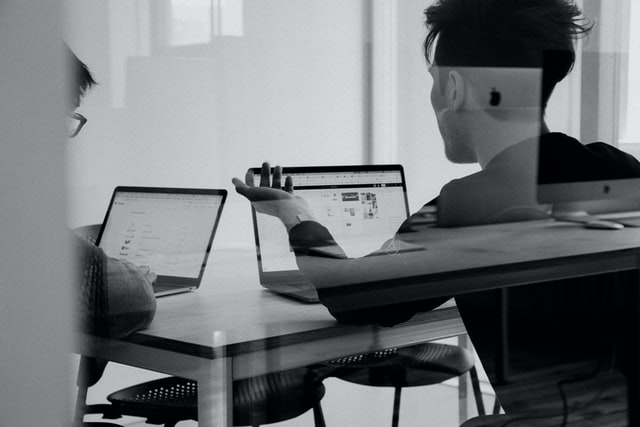 Managing a reputation is all about influence. We can't control what people see or what they believe, but we can make some suggestions.
For small-medium businesses, the bulk of reputation management occurs on third-party review platforms. On these sites, there are three primary ways to manage a reputation:
Solicit: The majority of customers are unlikely to go out of their way to leave a review completely of their own volition. While a customer with a negative experience may readily write a review to vent their frustration, a satisfied customer may never think to provide a review. By letting customers know how valuable their feedback is and directing them to the most relevant review platforms, businesses can substantially increase the odds of getting positive reviews.

Respond: Responding to reviews on third-party platforms is an excellent chance to voice your business's perspective and provides a direct connection to your customers. Even the nastiest of reviews can be an opportunity for a business to showcase its exceptional qualities. Reputation management experts understand how to respond to reviews -- both positive and negative -- to keep your business in good standing.

Remove: In some cases, businesses may receive fraudulent reviews or reviews which violate the review website's Terms of Service (ToS) agreement. Reviews should be carefully monitored for any fake details or ToS violations and offenders reported immediately. These types of reviews can be seriously damaging to a business if they go unnoticed, but are usually rapidly corrected by the website staff if they can be proven fraudulent or clearly violate ToS. For extreme cases, removal requests may require legal action such as cease and desist letters or actual court filings.
Social media can also be a powerful influence on any business's reputation.
While social media platforms have their own peculiarities, small-medium businesses can approach reputation management on social media in much the same manner they would on third-party review websites.
That means actively monitoring what people are saying, finding the right opportunities to add your voice, and being unafraid to respond to criticism when the time is right.
Google, Reputation Management, and SEO
Your customers aren't the only ones judging your business. Search engines like Google are also evaluating its reputation.
The quantity and quality of reviews for a business is used as a powerful ranking factor in local Search Engine Optimization (SEO.)
Businesses which maintain an upstanding reputation are more likely to appear at the top of search results.
Reputation management places such a heavy emphasis on attracting and responding to online reviews not purely for your potential customer's sake, but also for the sake of providing search signals.
Online reviews on third-party websites such as Yelp and TripAdvisor are used as factors for Google's Expertise, Authority, and Trustworthiness (EAT,) a key principle outlined by Google in their Search Quality Rater Guidelines.
Bad reviews can do more than just discourage readers from patronizing your business. They can actually bury your listings entirely, preventing customers from finding you at all.
Good reviews can help bolster your search ranking and give you an advantage over the competition.
Search engines aren't just tracking the quantity and quality of your reviews. They're also interested in seeing if businesses are actively responding to reviews posted by customers.
While long speculated to be a search signal, businesses responding to reviews was confirmed by Google to be a ranking factor. Here's a quote from the Google My Business Support documentation :
"Respond to reviews that users leave about your business. When you reply to reviews, it shows that you value your customers and their feedback. High-quality, positive reviews from your customers can improve your business visibility and increase the likelihood that a shopper will visit your location."
What is an Example of Online Reputation Management ?
Some of the most visible examples of online reputation management can be observed on review directories such as Yelp.
Take a look at how different businesses handle their feedback. There is a lot to be learned. Let's take a look at some real-world examples.
Here is a gym that is particularly active in managing its online reviews. They reply to virtually every review, both positive and negative. How do they handle criticism?
When a customer complains about changes to the gym, the manager offers a reply explaining the business's perspective and why they made these decisions. While this reply may not convince the unhappy customer to come back, it offers other potential customers valuable insight into the management's thought process.
In this exchange, we can truly see some of the real-world benefits of proactive review management.
The customer, Dai, had a negative experience with the moving company. After posting a poorly-rated Yelp review, she was contacted by the manager who made a sincere effort to apologize and correct the errors.
As a result of the management reaching out, Dai changed her negative review to a five-star rating and updated her review.
If the moving company hadn't taken an active interest in managing its reputation, this negative review would have never been converted into a five-star rating. Dai's negative review, which initially had the potential to hurt the business, is now beneficial to the company.
What's more, this public exchange also assures future customers that even if they have a bad experience, this company has set a precedent of responding to grievances and attempting to make amends.
Responding to reviews can be something of a tight-rope act. It's important to understand when to reply and when not to reply. And it's vital to know how to reply and how not to reply.
In some extreme cases, business owners reply to negative comments with vitriol and defensiveness. This is an extremely unprofessional stance and such replies can actually compound the effect of negative reviews.
With that in mind, it's a good idea to establish some clear-cut guidelines for when and how to reply to reviews.
Reputation Management vs Reputation Marketing
In exploring reputation management, you might come across the term reputation marketing.
While these terms are similar and the concepts overlap substantially, it is worth understanding the subtle differences between the two.
As we've already explored, reputation management is about cultivating and managing public opinion.
Reputation marketing is about using the strength of your reputation to market your business further.
For example, if you've ever been to a website and found a series of glowing testimonials singing the business's praises, this is an example of reputation marketing. The company is using its reputation as part of its marketing materials.
Reputation marketing and reputation management can go hand in hand. A business that has cultivated a strong positive reputation can put it to work by integrating reputation marketing.
Reputation Management vs Review Management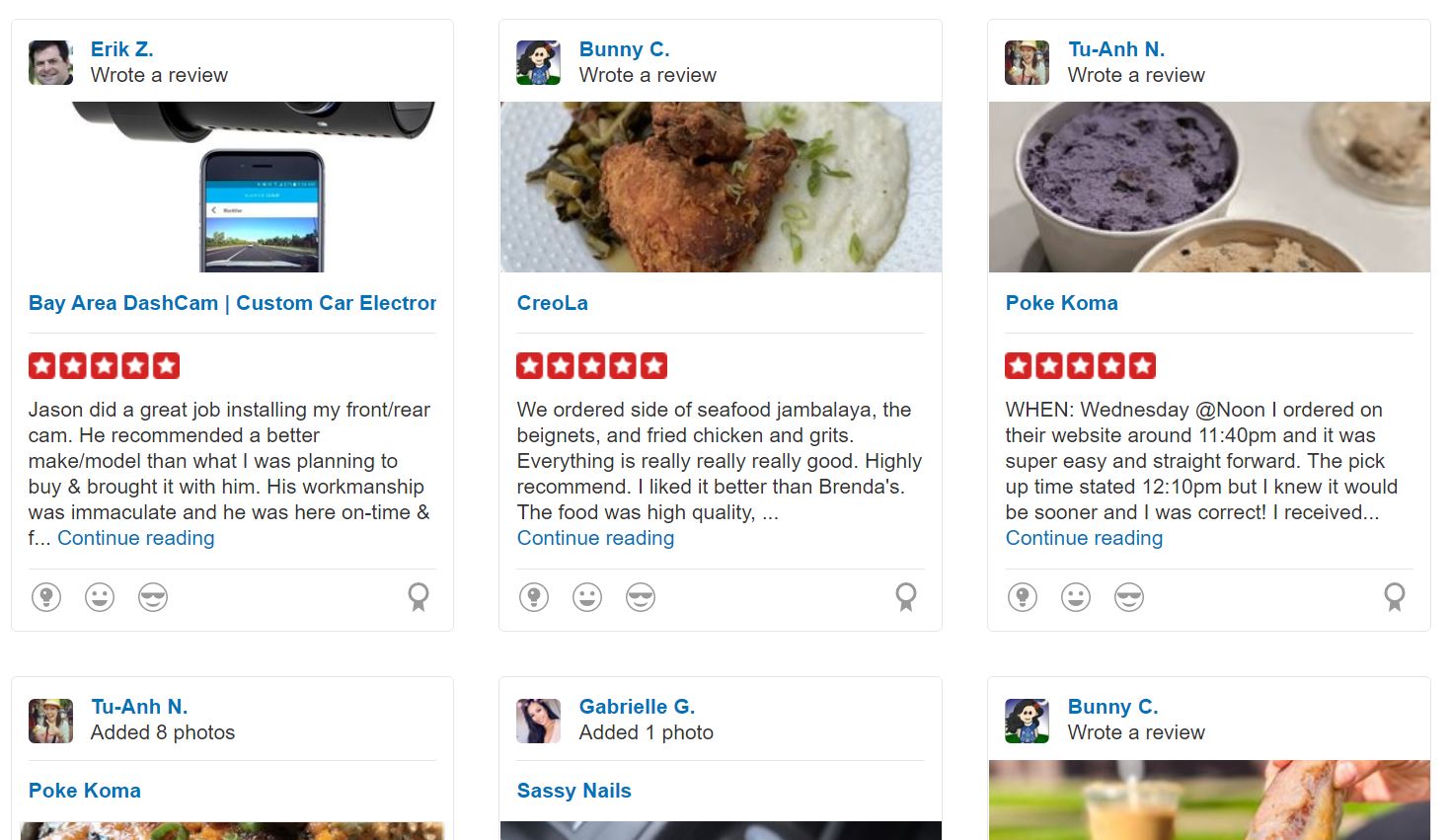 A third term you may come across is review management.
Review management is simply a sub-category of reputation management. Where reputation management takes a holistic view of a company's entire reputation, review management narrows the focus down to managing reviews and customer sentiment.
While it is a good idea to think of your reputation from the zoomed-out perspective of reputation management, for most small-medium businesses, the bulk of reputation management is likely to occur in the form of review management.
Fortunately for the ever-busy small business owner, review management is a process that can be largely automated with a few simple tools.
The first step is automating the process of review monitoring. There is a variety of software that can be configured to provide automated notifications when reviews are posted, or new search results mentioning a business appear.  Services such as Google Alerts provide automated notifications whenever a specified keyword appears on Google.
Businesses can also largely automate the process of soliciting reviews from past customers. Tools like Rating Run allow you to automatically send follow-up messages requesting reviews with just a few clicks.
These tools allow businesses to make short work of tracking customer's reviews and create a streamlined process for soliciting reviews.
Improve Your Business With More Reviews
More traffic, more customers, more business, more revenue. Those are all pretty obvious benefits of having a good reputation.
Something a little more subtle is embracing the feedback itself.
Often in discussions of reputation and review management, we focus too heavily on the empirical metrics that can be increased, like the number of reviews on Google or your rating on Yelp.
But contained within every review is invaluable data on your customer experience.
One of the most important questions a business owner can ask themselves is "what do people think of my business?"
Before the internet era, it was almost impossible to put your finger on the pulse of public opinion around a single business. Reputations were created via word-of-mouth and information was largely exchanged in private conversations.
Nowadays, things couldn't be more different. In the form of online reviews, customers are providing a bottomless well of opinions and experiences which businesses can use to improve their products and services.
Take this opportunity to heart as part of your review monitoring strategy. Rather than focusing purely on the rating or quantity of reviews, take the time to carefully analyze the sentiments expressed by your customers.
You may find their insights quite valuable.
How Reputation Management Services Work
Companies that feel like their reputation is getting away from them often seek the help of reputation management services.
These are reputation specialists who handle all the day-to-day details of reputation management. That includes everything from monitoring reviews and media to responding to feedback and finding new opportunities to improve a business's reputation.
Reputation management services don't come cheap. In some cases, repairing a reputation requires substantial investment in the form of legal fees, advertising, and extensive monitoring.
Fortunately, all of this is well outside the scope of what is required to improve the reputation of the average small-medium business.
In fact, with the wealth of automated software tools available, reputation management is now easily achievable in-house for most businesses.
Simple tools like Rating Run can be utilized by anyone with just a few minutes of training. All it takes to solicit a review from a customer is highlighting their phone number and clicking on Rating Run to automatically solicit a review.
Synergized with your existing Customer Relationship Management (CRM) tools and a simple review monitoring software, Rating Run minimizes the need for expensive reputation management services.
That means any small business can take control of its reputation without spending a fortune to do so.
DIY Reputation and Review Management
Now that you know what reputation management looks like, it's time to make a plan to manage your business's reputation.
By carefully soliciting, monitoring, and replying to reviews, any business can improve its online reputation.
Creating a consistent practice of review and reputation management is one of the most surefire ways to improve your business. It can increase the visibility of your business in search results, create customer trust, provide extremely valuable customer feedback, and minimize the impact of negative sentiments about your business.
Remember: reputation management is a marathon, not a sprint. Reputations are crafted slowly over years. One opinion at a time.
If you're a small-medium business owner and reputation management seems like a lofty service reserved for mega-corporations, think again.
Every business can benefit from a reputation management strategy.
With Rating Run , any small-medium business owner can take control of their online reputation. Want to learn how Rating Run can be the centerpiece of your DIY reputation management strategy?
We'd love to show you. Get in touch with our experts today and we'll be happy to demonstrate how to use Rating Run to generate the reviews your business needs.